The Park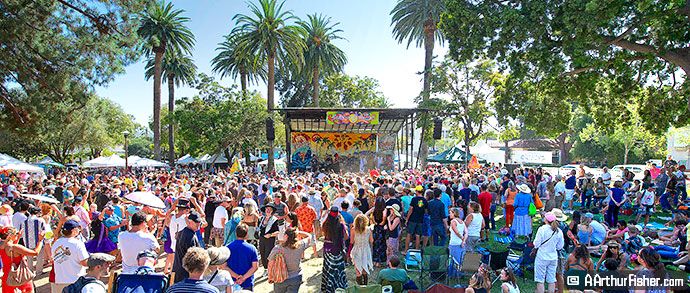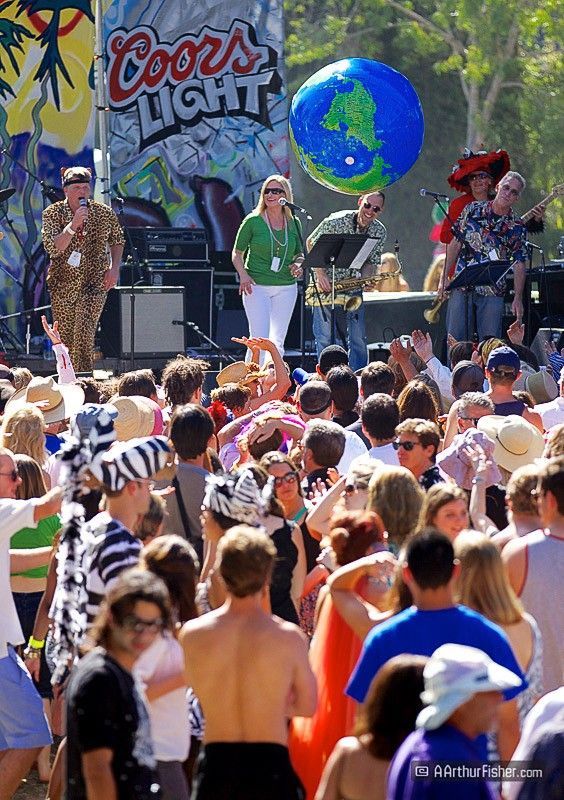 "We live in one of the most, if not the most, beautiful place in the entire world. And I feel like Solstice is a way of saying thank you to the community, to the land, like saying,'I love you; we love this place!' So, it's not only the day of year, or an excuse to perform, but it represents our love of this incredible place. We are so lucky to live here. So let's put a cherry on the top.
— Lisa Beck
So. You've spent months gluing googly eyes onto a six-foot puppet, painted yourself in red and gold, and tumbled up State Street to the beat of djembes as children scrawl the sidewalk with chalk… now what? From the beginning, the Solstice parade was intended to be a processional that marched toward a performance event; and for many years, the Courthouse Sunken Gardens acted as the venue for an evening of music, dance, and community convergence.
These days, the parade culminates in a blow-out at Alameda Park, where the day's energy is free to disperse and saturate every nook, cranny, and gazebo. Glassy-eyed with exhaustion, but radiant with accomplishment, parade-goers and performers alike come together to ring in the second half of the day with live music, drum circles, eco-conscious vendors, beer & wine, and of course, funnel cake.
No Summer Solstice would be complete without the vision of mud-slathered kids with their feet in the grass, stomping to the sound of "Let's Groove" as the last bit of sun trickles in through the trees. As Brad Sherman, longtime drummer with park legend Area 51, says: "It's about the close friends, family, that childlike feeling we all remember when you used to go out and play. You left all your cares behind, all your worries behind." After a day of festivity, the park is the icing on top: and whether eight years old or eighty, the dance floor is yours. There's a glow of accomplishment, of total surrender… and the mischievous sense that, even though the sun is setting, you're only just beginning.
The park activities have grown from a one-day event into three days of celebration, beginning on Friday afternoon and continuing on through Sunday afternoon.
The parade ends up at Santa Barbara's Alameda Plaza park. There, all the floats can be seen on the street, surrounding the park festivities. There's a main stage, a food court, beer garden (with direct view of the stage), drum circle, and a vendor's area. Vendors sell arts, crafts, and clothing, There's also a Children's Park and EDM D.J. dance area.
2023 Sunday Event: